Enrico Pavan - Consulente Digital Analytics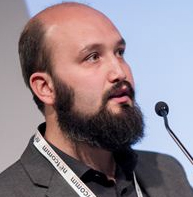 Se sei finito in queste pagine è perché probabilmente stai cercando
un esperto nell'ambito della digital/web analytics, della conversion rate optimization
oppure stai tentando di capire come poter ottenere di più dal tuo sito in ottica di sviluppo degli investimenti nel web, incremento delle vendite o della lead generation: in tutti questi casi,
sei capitato nel posto giusto
.
Di seguito cercherò di spiegarti chi sono, da dove provengo e perché scegliermi come consulente. Sono comunque disponibile ad ascoltare le tue esigenze o ad approfondire quanto riportato in questa pagina anche davanti ad un buon caffè 🙂 .
Fin da ragazzo sono stato sempre molto attratto da tutto ciò che rientra nel campo dell'innovazione e dai numeri. Alle superiori mi sono iscritto infatti all'istituto di ragioneria, indirizzo programmatori: in quest'ambito ho potuto fare la conoscenza con le basi di programmazione C e Basic ed a imparare a costruire modelli predittivi. Successivamente, data la mia ormai sempre maggiore curiosità verso i "numeri applicati al campo informatico", mi sono iscritto al corso di laurea "
Statistica ed Informatica
" a Ca' Foscari (Venezia) che ho
terminato con successo
.
Durante l'ultimo anno di università un professore molto illuminato mi ha introdotto al mondo della web analytics, mostrandomi una delle prime versioni di WebTrends Log Analyzer ed istruendomi all'analisi dei file di log tramite questo strumento.
Dall'inizio del 2004 fino a novembre 2005 mi sono dedicato, tramite l'utilizzo di strumenti di log analysis, alla prima rudimentale attività di web analyst per alcuni clienti della zona in cui vivo.
Dal 2005 al 2014 ho lavorato invece presso TSW come digital analyst, prima, e digital analytics manager & conversion rate specialist, poi. Durante questi anni ho potuto specializzarmi in tutto quel mondo di dati che ho sempre amato, aggiornandomi continuamente ed esplorando settori complementari come usabilità, seo e advertising.
La curiosità verso le novità sempre crescenti del settore analytics e digital marketing in generale mi hanno portato ad essere una delle prime persone in Italia a cercare di capire
come applicare la digital analytics ai social media (

Treviso BarCamp 2007

)
ad aprire un blog verticale sulla mia esperienza in questo settore (

2007

)
a parlare di heatmaps e collaborare con ClickTale (2008)
a certificare un'azienda italiana come Google Analytics Certified Partner (2009)
a certificarmi personalmente Google Analytics Individual Qualified (2009)
a partecipare al Google Analytics Summit (e a lavorare al fianco di Avinash Kaushik)
a generare split test e test multivariati tramite Google WebSite Optimizer (2010)
L'acquisizione di tutte queste competenze mi hanno permesso di gestire con successo, all'interno della mia esperienza in TSW, clienti come Costa Crociere, Lottomatica, Same, Jacuzzi, Findomestic, Generali, Ferragamo, Acer.. solo per citarne alcuni.
Negli ultimi tre anni mi sono specializzato nella conversion rate optimiziation, mondo che mi affascina sempre di più, soprattutto per quanto concerne gli ecommerce: possiedo un'ottima conoscenza di software come Visual WebSite Optimizer, Optimizely ed Adobe Target. Ho un'ossessione maniacale per quanto riguarda il testing e targeting in termini di creazione di nuove pagine da somministrare agli utenti, partendo dai dati generati dalle loro navigazioni.
Dal 2012 sono docente presso Digital Accademia relativamente al corso MaDEE.
Dal 2015 sono co-docente presso il Master in Marketing e Comunication presso l'Università di Padova.
Sono stato relatore presso i principali eventi digital in Italia:
2007: Treviso e Catania Barcamp: Analytics e Social Media
2008: ConvegnoGT Firenze: software alternativi a Google Analytics
2013: Banca Ifis: Mondo PMI, l'impresa nel mondo digitale
2013: Ecommerce Forum Milano: il miglior consulente per l'ecommerce: l'utente
2014: Emetrics Milano: Measure to sell, Ecommerce Analytics
2014: ConvegnoGT Milano: SE/A/nalytics: quando SEO, SEM e Analytics portano al successo
2015: Pillole di Futuro: Big Data Integration, connettere negozio fisico con l'ecommerce
2015: BE-Wizard! User Behavior Analysis e gli impatti sulle performance: conoscere gli utenti e aumentare le vendite
2016: WMExpo: Digital Analytics per la Conversion Rate Optimization
2016: Emetrics Milano: Strategie Data Driven Marketing
2016: WebMarketing Festiva: CroHacks
2016: SearchMarketingConnect: Creare una strategia partendo dai dati
2017: WMExpo: from analytics to CRO
2017: WebMarketing Festival: beat the blackbox
2017: SearchMarketingConnect: from standard to custom. Google Analytics & CRO Stories
Posso contare alcune pubblicazioni su riviste cartacee ed ebook:
2008: SalottoWeb – Internet Magazine (ed. Master): Quando in numeri contano davvero
2010: SalottoWeb – Internet Magazine (ed. Master): Social Network Analysis
2011: SalottoWeb – Internet Magazine (ed. Master): Come cambia la web analytics
Nel 2014 ho ottenuto due delle mie più grandi soddisfazioni:
sono stato l'unico digital analyst europeo ad essere nominato ai Digital Analytics Awards for Excellence, categoria Pratictioner of the year della digital analytics association.

Da quell'anno e tutt'ora sono presente nella top 10 dei dieci migliori digital analyst al mondo secondo la DAA.

Ho scritto un capitolo del libro "Applied Marketing Analytics" , edito dalla Henry Steward Publications di Philadelphia. Titolo: "How Data and User Behavior Analysis Impacts Sales – Especially via Mobile". L'esperienza si è ripetuta nel 2018: "From Analytics to Conversion Rate Optimization" con framework e casi reali.
Ad aprile 2016 ho fondato, assieme a Nadia Pezzin, Analytics Boosters Srl società verticale su Analytics, Conversion Rate Optimization e UX. Abbiamo deciso di presidiare sia il mercato italiano sia quello estero: i nostri HeadQuarters si trovano infatti a Treviso, Londra (UK) e Miami (Florida – US). Nel sito di Analytics Boosters potrai trovare anche le date e i luoghi dei corsi "open" che si svolgono presso una delle nostri sedi.
Se quanto hai letto ti ha convinto, contattami subito: