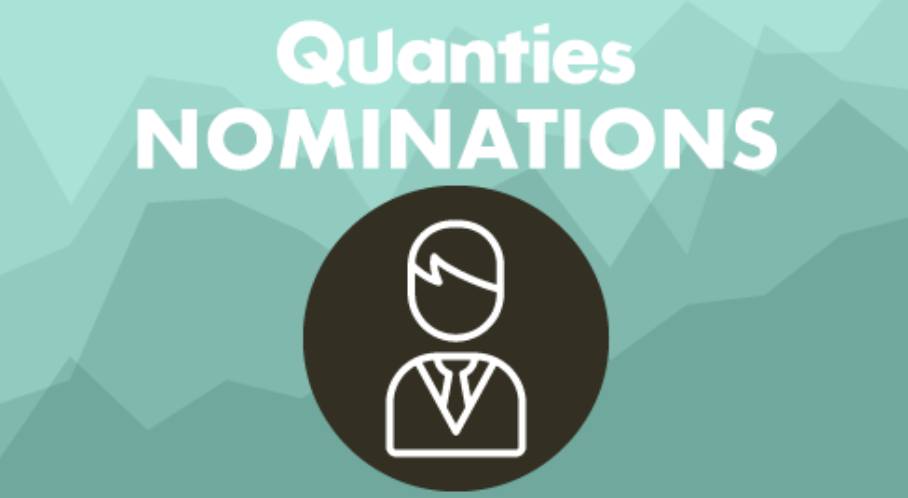 Oltre che un gran caldo, agosto ha portato in casa Analytics Boosters due bellissime novità.
Di cosa si tratta? Ve lo dico subito:
Quanties Awards Nomination 2019
Anche quest'anno sono stato nominato tra i Top 15 Consultant Individual WorldWide nell'ambito dei Quanties Awards, premio istituito dalla Digital Analytics Association.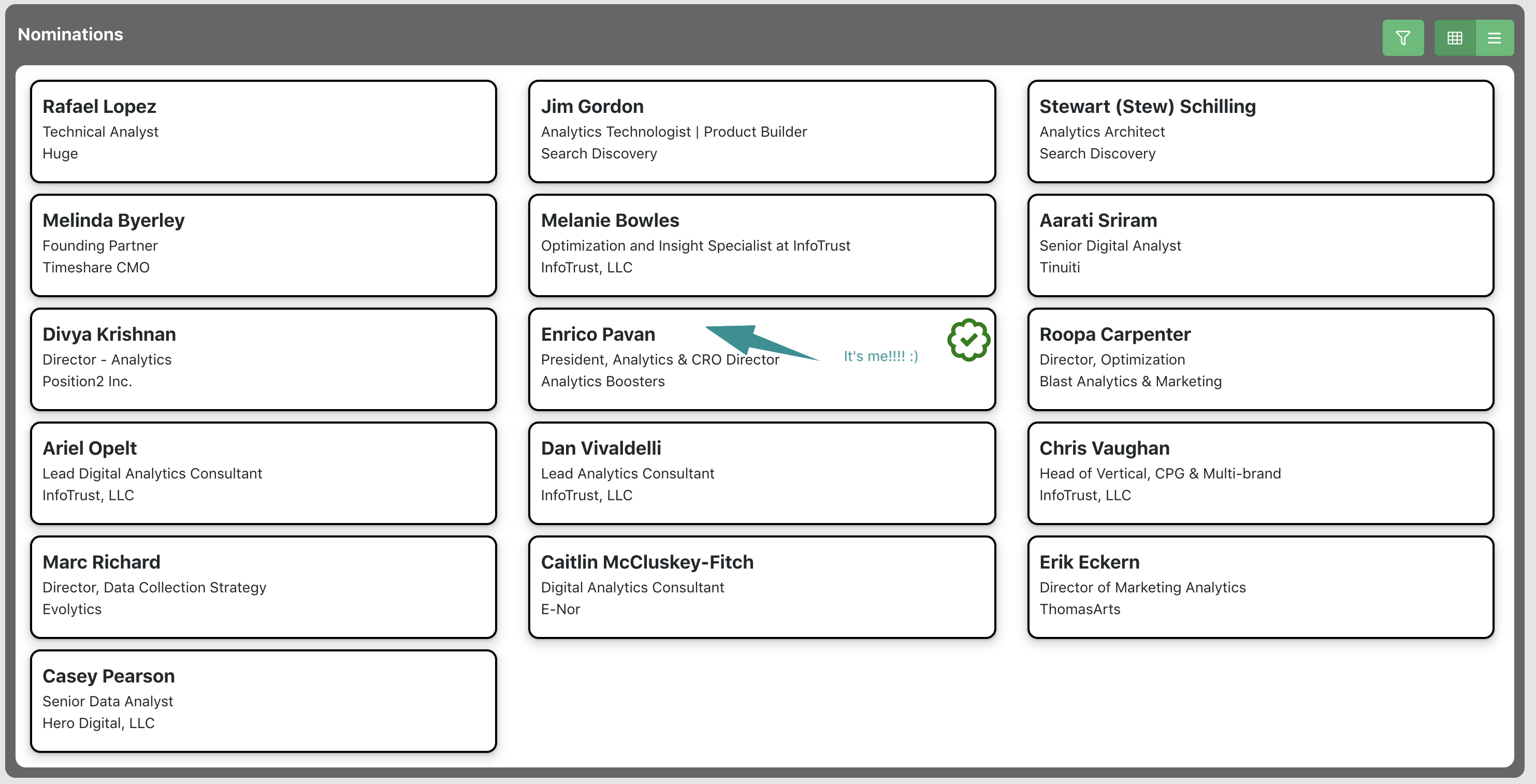 Ma per non farci mancare nulla, raddoppiamo!
2. Analytics Boosters è stata nominata tra le Top Agency (Small, revenue below $50MM)
Siamo l'unica società in Italia che può vantare ben due nominations a questo importante evento, una a livello individuale e una a livello di company.
Perché esserne così orgogliosi? Perché come riportato nella mail di conferma della nomination:
The DAA Quanties represent the best of the best in the digital analytics industry. You should be proud to be a nominee!
Accettiamo volentieri e con molto entusiasmo la sfida, che sappiamo sarà tosta, alla competition che si terrà a Chicago a fine ottobre.
Se sei membro della DAA: votaci per portarci in finale! Grazie!