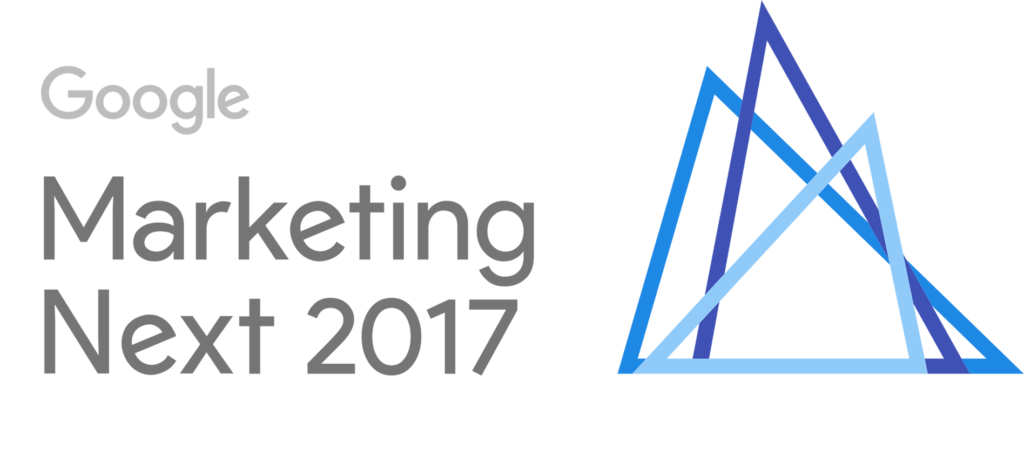 Come ogni anno, si è appena concluso il keynote dedicato al Google Marketing Next, la conferenza worldwide dedicata ad AdWords, Analytics e DoubleClick. Vediamo, in breve, quali sono le novità principali di quest'anno targate Big G.
Ad aprire la conferenza Sridhar Ramaswamy, SVP, Ads & Commerce @Google, che punta subito -e ancora- il dito sull'importanza del mobile, introducendo alcuni dati abbastanza significativi:
87% of smartphone owners turn to Search first in a moment of need
For every one second delay conversions can fall by up 20%
20% of users start a search by voice
Aggiungendo inoltre:
Data + Machine Learning = Innovation

In questo momento abbiamo infatti talmente tanti dati a disposizione che possiamo prevedere le azioni degli utenti. Come possiamo sfruttarli? Utilizzando questi tre pillars:

Smarter with data: captare i microments, capire che ogni "ricerca uguale" (es. "cheapest hotels" generata da tre utenti diversi) è diversa a seconda della persona che la esegue. Bisogna cercare di mergiare tutti i dati che abbiamo a disposizone.
One step or One Second: raggiungere gli utenti in maniera rapida, veloce. Per questo Google, qualche tempo fa, ha introdotto AMP, che al momento può contare su 2Billion di pagine pubblicate, ed è per questo che oggi Google rilascia gli AMP Ads, ovvero annunci ottimizzati che risultano essere 5 secondi più veloci dei normali ads.
Non-line assistance: ora è l'utente il nostro canale, non più l'on o l'off line. Per questo motivo sono stati generati i local extensions e lo store visits anche per gli YouTube Ads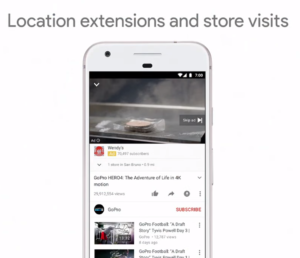 Ovviamente, se viene creato lo store visits bisogna anche misurare le conversioni generate dagli ads. Al momento sarà possibile farlo in due modi:
Tramite un tool che vedremo tra poco
Tramite un accordo che Google ha stretto con i maggiori enti emittenti di carte di credito/debito che permette l'invio della transazione ai sistemi di traccimento.
Arriviamo ad un annuncio molto importante: Google lancia Google Attribution e Google Attribution 360°.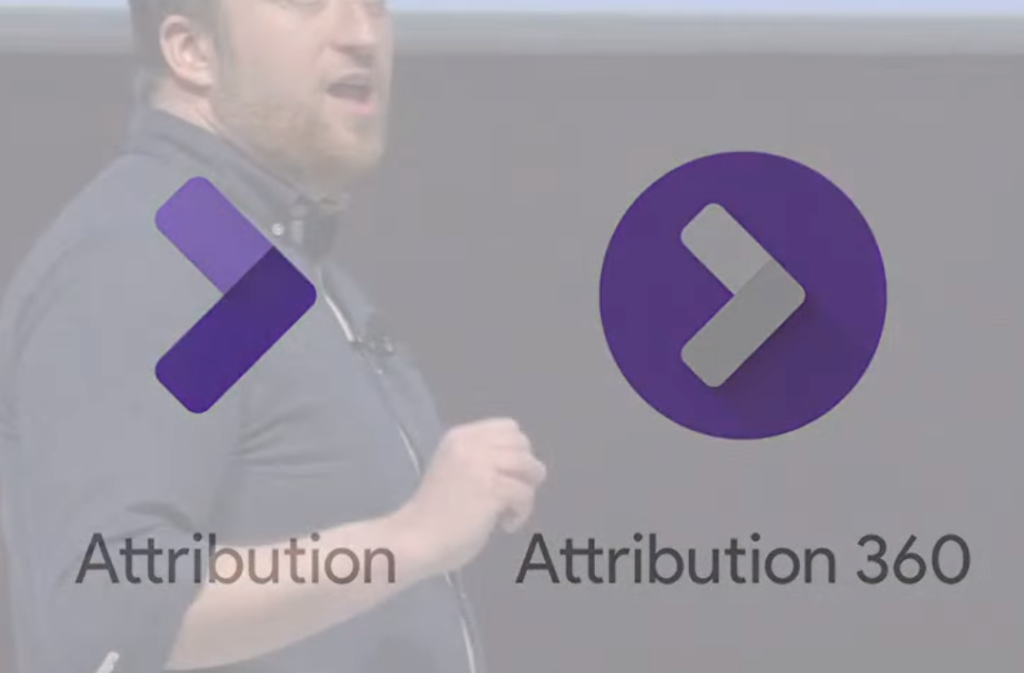 Lo strumento è reso gratuito per tutti gli advertiser, copre Google Analytics, AdWords e Doubleclick, integrandone i modelli di attribuzione.
Come funziona (in super breve):
Si connettono i datasource di interesse (un po' come in Google Data Studio)

Si seleziona il modello di attribuzione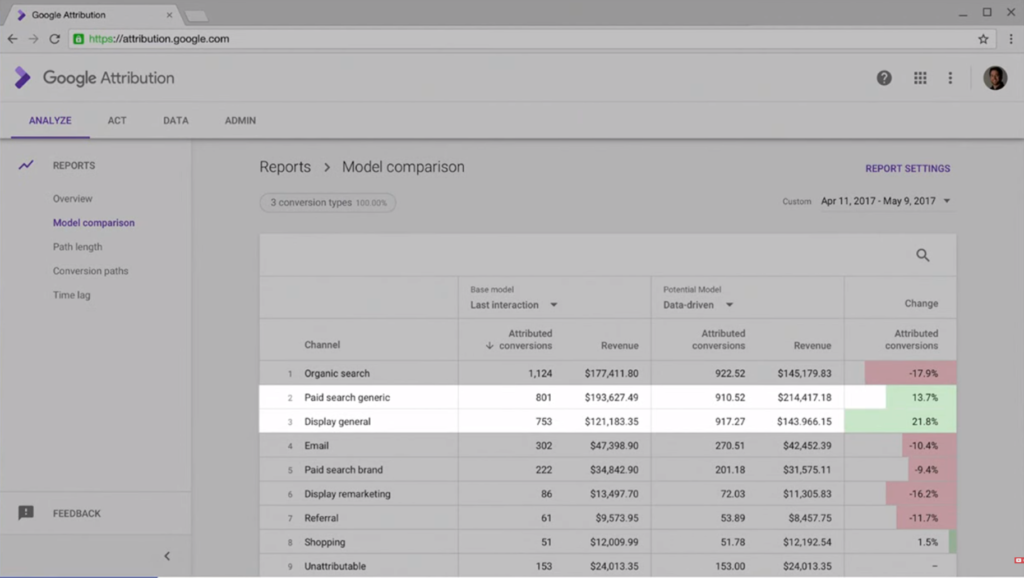 In pochi click possiamo spostare il nostro modello di attribuzione in una delle piattaforme di interesse (Es. AdWords) e verrà creato un report che determinerà il numero di conversioni generate da quel modello per le campagne interessate (per poi associarlo all'automatic bidding)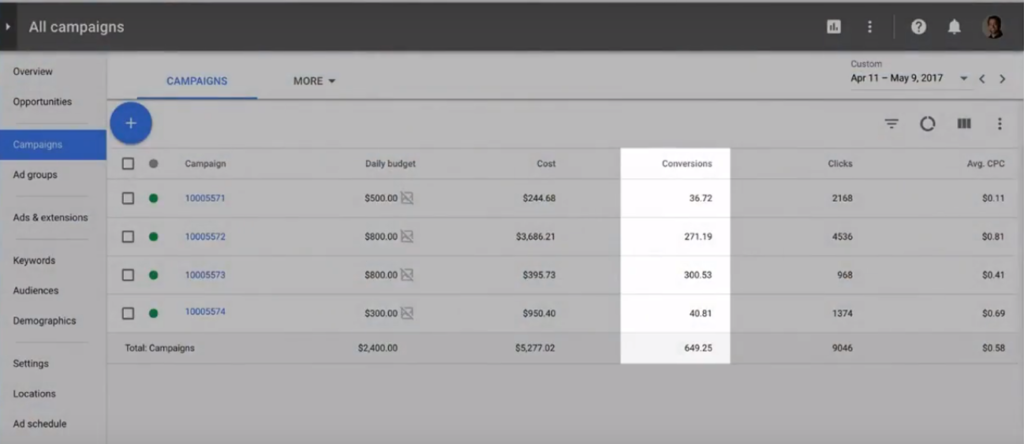 Altra rilascio molto importante è la Unique Reach in AdWords e DoubleClick: ovvero vengono deduplicati gli utenti che visualizzano il nostro annuncio in modo da poter ottenere l'effettivo numero di utenti colpiti dal nostro ads.
E' stato annunciato anche la connessione tra Adwords e Google Optimize che permetterà di creare una sorta di personalizzazione del contenuto delle landing page a seconda della parola chiave utilizzata dall'utente. Questa feature è in rollup ma sarà attiva per tutti gli utenti di Optimize.
Tra gli altri annunci della giornata:
Nuova interfaccia AdWords che faciliterà la creazione degli ads e e delle audience (Rollup dicembre 2017)
Landing page report per AdWords
Survey 360° attivabile anche per gli utenti interessati da attività di remarketing
Che dire, sicuramente ci sono novità molto interessanti… lato mio non vedo l'ora di provare Attribution e l'integrazione tra Optimize e AdWords 🙂