Il 19 e 20 maggio si è tenuta presso la Ciudad de las Artes y las Ciencias di Valencia la conferenza:
THE INBOUNDER GLOBAL CONFERENCE
Organizzata da Gianluca Fiorelli in collaborazione con We Are Marketing e MPull.
Ovviamente tutta conferenza verteva sull'inbound marketing, con una forte connotazione SEO. Circa una ventina di interventi spalmati in una due giorni di altissimo livello, con speaker importanti come Rand Fishkin, Aleyda Solis, Nathalie Nahai, Bas Van Den Beld, Will Crithlow e i nostri portabandiera Valentina Falcinelli e Paolo Zanzottera (Gianluca Fiorelli sta tra l'italian e l'ìnternational 🙂 ).
Fare un riassunto è veramente complicato, in quanto le tematiche sfaccettature dell'inbound marketing sono state eviscerate nel profondo e i contenuti presentati di altissima qualità, con spunti interessanti da poter applicare ai miei progetti.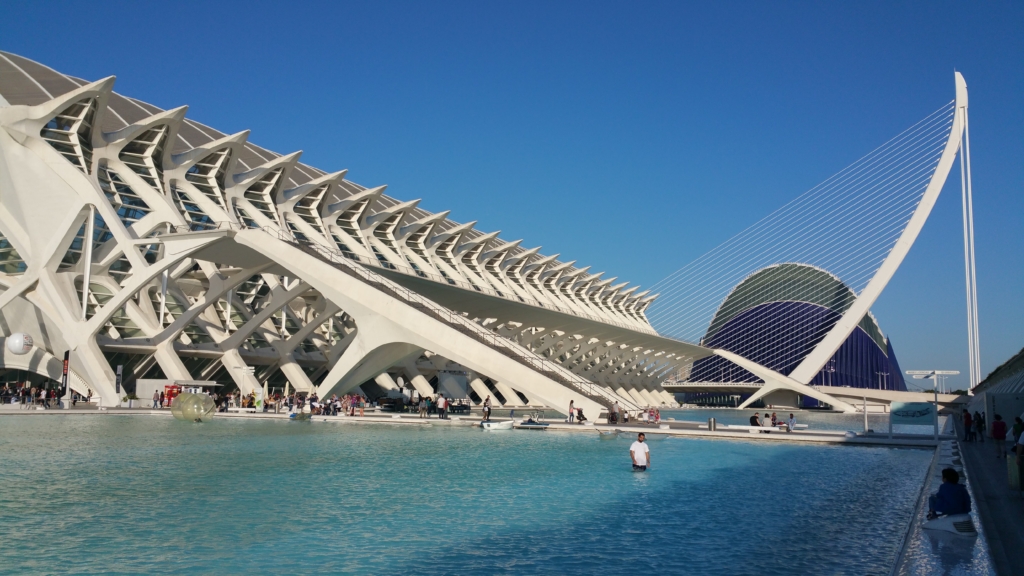 Della prima giornata mi hanno piacevolmente colpito gli speech di:
Fernando Macià (CEO di Human Level): il suo intervento era centrato sulla user behaviour e sui fattori che influiscono sulla customer journey degli utenti attraverso i vari step che precedono l'acquisto di un prodotto. Sono emersi ottimi spunti sia lato Findability del sito/app durante queste fasi, sia lato UX in termini di definizioni dell'Architettura delle informazioni, in modo da farsi trovare e dare sempre risposte corrette all'utente.
Valentina Falcinelli (CEO di Pennamontata): intervento diretto a ribadire "Content is King", soprattutto lato design, in modo da renderlo utile e fruibile allo stesso tempo. Ottimi i tool suggeriti durante questa presentazione.
Gemma Muñoz (Digital Analyst di El Arte de Medir): in pratica "evolviti o muori". Non bastano più i numeri che forniscono i software base, serve saper interpolarli con dati provenienti dall'esterno e utilizzare strumenti finora sconosciuti ai più, come ad esempio R.
Bas Van Den Beld (online marketing di State of Search): ammetto che pensavo di aver visto l'incarnazione di Ballmer appena salito sul palco. Molto "dirty" nel linguaggio ma diretto come pochi sanno fare. Ci ha fatto capire come spesso i contenuti sono creati senza avere nessun obiettivo in mente. Bisogna creare contenuti di qualità che colpiscano l'utente nel momento giusto e con gli argomenti giusti!
Relativamente al secondo giorno:
Paolo Zanzottera (CEO di Bizonweb): ovvero come portare al successo un'app nel settore medico grazie a SEO, Analytics ed Inbound Marketing. Un bel caso pratico in cui sono stati esposti anche numeri, tecniche e best practies per portare al successo un'app.
Richard Millington (CEO di FeverBee): ha parlato di come far sì che una community faccia esattamente quello che vogliamo utilizzando "semplicemente" le arti delle persuasione tramite immagini, contenuti e keyword.
Barbara Mackey (Senior Web Analyst): esempio concreto di come poter utilizzare la digital analytics nel campo del fashion (content to serve), analizzando l'arma-di-fine-di-mondo che tanti ignorano: l'onsite search.
Samantha Noble (Marketing Director di Koozai): quali tecniche utilizzare tramite l'advertising durante tutti i principali step del funnel di acquisto, in modo da catturare gli utenti in target in ogni singolo step, senza sprecare budget.
Nathalie Nahai (web psycologist): se fosse per me.. "90 minuti di applausi". Ha esposto in maniera chiara e semplice come poter intervenire con "frasi persuasive" e tecniche di PNL nelle nostre attività per attirare target qualificato e fidelizzarlo.
Gianluca Fiorelli (SEO consultant): in mezz'ora ha distrutto e ricostruito Google. Intervento molto tecnico ma esposto con molta chiarezza.
Ovviamente non è mancato il party di chiusura nell'incantevole cornice dell'Umbracle, dove abbiamo potuto anche fare networking.
Sembrerà una frase scontata ma sicuramente tornerò a questo evento alla prossima edizione in quanto:
I contenuti esposti sono stati di qualità e di quantità
Gli speaker sono di caratura internazionale
La possibilità di fare networking è stata maggiore rispetto a tanti altri eventi
Il costo dell'evento è più che sostenibile sia per freelance sia per aziende.
La cornice di Valencia, in questo periodo, è fantastica 🙂
Grazie a Giorgio Ascolese di We Are Marketing è stata intrapresa una campagna per Save the Children: impari e fai del bene al prossimo.