All'interno del restyling dei principali strumenti di digital analytics e conversion rate optimization, anche il sempre affidabile Optimizely non ne è esente.
Verso fine settembre è stata rilasciata infatti la nuova piattaforma di testing, targeting e personalization che prende il nome di
Optimizely X: the experimentation platform
Traducendo letteralmente, siamo di fronte ad una "piattaforma di sperimentazione" che permetterà di creare testing, generare contenuti e/o racomandation a seconda del touchpoint di appartenenza del nostro utente (es: device, canale di provenienza, ecc).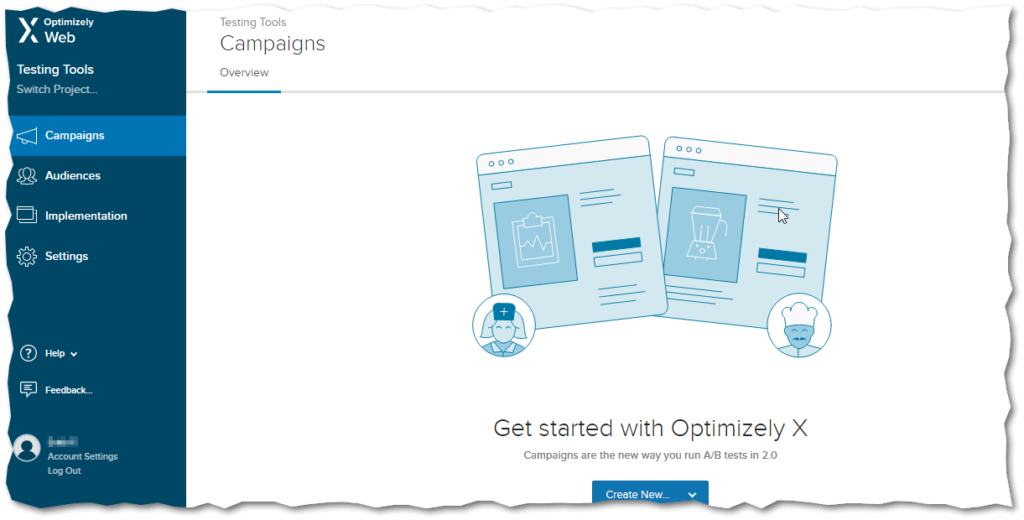 Con Optimizely X sarà possibile quindi costruire delle "experience" mirate per ogni singolo segmento di utenti e non solo quindi split test o test multivariati. Lo strumento, infatti, include un servizio full-stack in un'unica piattaforma.
Le nuove funzionalità includono:
Esperimenti
Ovvero il core di Optimizely "classico". Resta il modo più semplice per poter generare ab test o test multivariati. E' stato "ricostruito" per permettere una ancor più veloce implementazione del test, tramite un editor visuale facile da usare, ed integrazioni migliorate con i principali strumenti di analisi. Rimane la piattaforma WYSIWYG, quindi non serve essere "maghi" del codice.
Tra le altre cose, ora risulta molto più semplice poter testare interi flussi di navigazione, come ad esempio un purchase funnel o un lead generation funnel.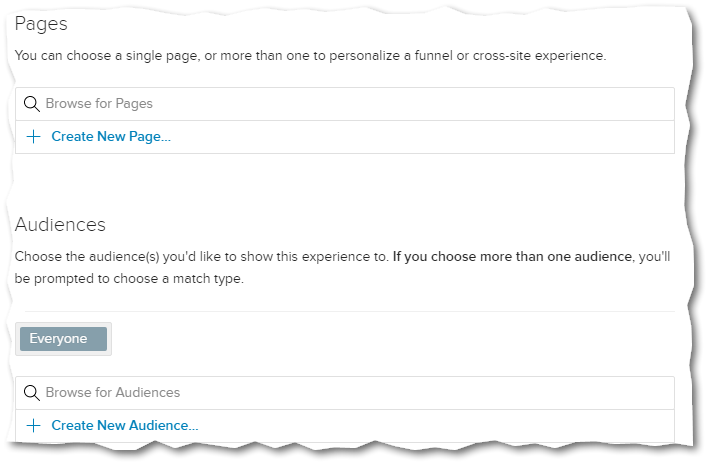 Web Personalization
Tramite questa funzione, oggi è possibile fornire esperienze utente differenti a seconda dei dati forniti direttamente alla piattaforma sia in modalità 1st party che in modalità 3rd party data, ovviamente il tutto in real time.
Recomandation
Una delle quattro novità più importanti: le recomandation. Tramite questa feature sarà possibile aggiungere automaticamente le recomandation di prodotto o categoria a qualsiasi pagina di interesse. Potete scegliere il target di utenti a cui proporle oppure lasciare che sia lo strumento, tramite algoritmo di machine learning, a decidere cosa far vedere e a chi. Questa era una delle funzionalità che mancava principalmente ad uno strumento già potente come Optimizely e che invece è presente in altri software meno "rinomati".
Full Stack
Altra nuova funzionalità, pensata soprattutto da e per gli sviluppatori. Permette infatti di far girare gli esperimenti di Optimizely su qualsiasi applicazione scritta in uno dei seguenti linguaggi:
Python
Java
Ruby
Node
Obj-C
Swift
Android
Mobile
Permette di utilizzare le principali funzionalità di Optimizely X direttamente in modalità nativa iOS e Android, senza bisogno di dover aspettare revisoni da parte dei due store principali. Come per la versione desktop, anche la mobile è fornita di interfaccia WYSIWYG ma in più è presente una nuova interfaccia "Developer" che consente di modificare/iniettare codice nella variante senza dover passare per l'app. Un'applicazione che adotta già da subito Optimizely X è, per esempio, Runkeeper.
Over The Top (OTT)
Funzionalità "bomba": permette di generare testing su qualsiasi Over The Top Application TV, sia OS TV che Android TV. Con l'OTT si può modificare la navigazione degli utenti all'interno dell'app o del layout stesso, modificare i contenuti che vengono serviti agli utenti o inviargli messaggi integrati.
Come se non bastasse, oltre a tutte queste nuove funzionalità, Optimizely ha rivisto il suo motore di elaborazione dati, ridefinendo lo "Stats Engine" che sta alla base della corretta significatività statistica (95%) di tutti i test. Tramite questa modifica, chiamata "sequential testing", la significatività statistica incrementa visitatore dopo visitatore.
Dopo questi rilasci, Optimizely si colloca nella fascia più alta di mercato in quanto racchiude molte funzionalità che al momento sono ritrovabili in più strumenti singolarmente. Sicuramente può trasformarsi in una killer application nel breve termine, soprattutto per le grandi aziende con grandi volumi di traffico.
Se volete testare -gratuitamente per 30 giorni- la parte di Experiment, qui trovate il link dedicato.