Web Summit 2015 a Dublino – Day 3
Ultimo giorno al Web Summit, ultimi sprint per la presentazione delle startup, e grande afflusso di gente presso le sale dedicate alle conferenze. Ho avuto la fortuna di poter parlare e fare qualche domanda in più a personaggi come:
Steward Butterfield: CEO di Slack
Mike Krieger: Co-founder di Instagram
Palmer Luckey: Founder di Oculus VR
Pat Lam: HeadCoach del Connacht Rugby
John Sculley: ex PepsiCola, exApple e founder Zeta Interactive
…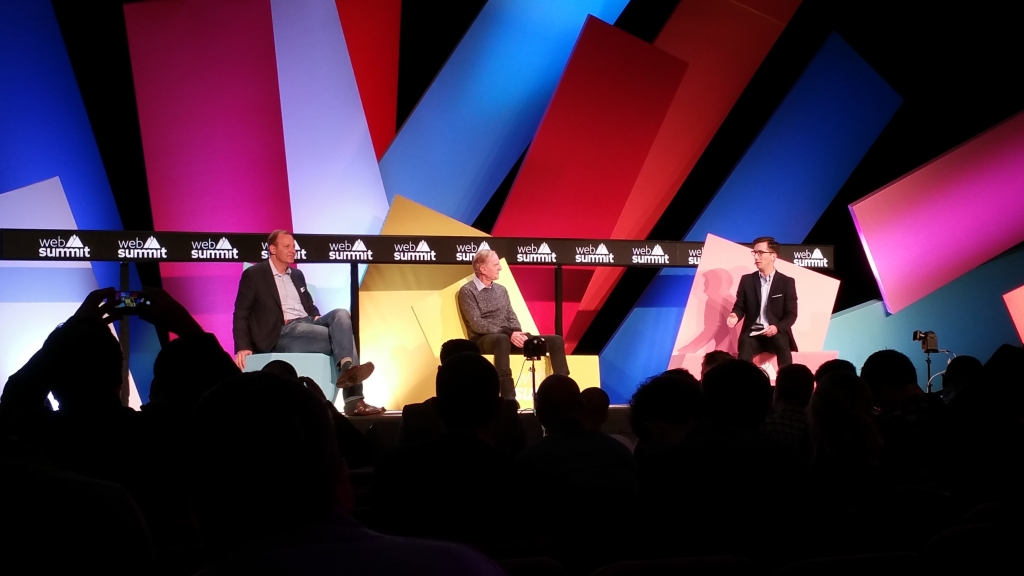 Di seguito, come negli ultimi due post, vi riporto i principali speech a cui ho assistito ed un veloce riassunto.
Guerrilla Marketing the OnePlus way: Carl Pei, co fondatore della nota azienda produttrice dell'omonimo telefono, ha spiegato come si siano affidati a piani di guerrilla marketing spontaneo ed ha affermato che, tutt'oggi, la OnePlus non ha un piano di marketing preciso.. "I am only 26 years old"
Driven by Data: la maggior parte delle aziende si è portata in casa consulenti o parti di altre aziende dedicate all'analisi dei dati e le ha messe in comunicazioni con i dipartimenti che si occupano della parte Finance in modo da poter prendere decisioni sensate in relazione agli investimenti
The State of the Internet: speech del CEO di Akamai, ha evidenziato i quattro pilastri della rete moderna: Velocità, Sicurezza, Scalabilità, Espandibilità. Speech molto interessante e soprattutto conferma il fatto che se non sei veloce a servire i contenuti al tuo utente, questi se ne andrà dal tuo più vicino competitor
Ripple effects of 3D printing and the future of fabric: ovvero la parola da una startup che si è presa ben 3BillionDollar e che fabbrica il prodotto fashion che crei tu direttamente dal sito
Wearables in fashion: much more than gadgets: ancora sui wearables e sul concetto che devono diventare estensioni delle persone e non semplici oggetti di moda. Bisogna avvicinare le persone a questi strumenti, inizialmente tramite l'appeal (fashion) e successivamente ingaggiarli tramite l'utilizzo; soprattutto in relazione con la possibilità di generare acquisti personalizzando le taglie, i materiali, ecc.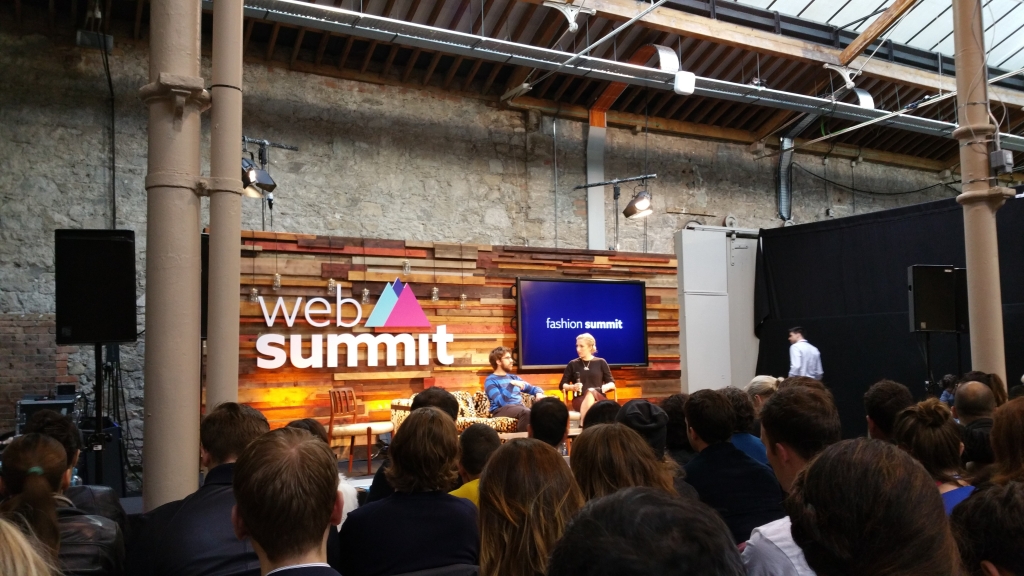 The role of data in fashion e-commerce: non si prendono decisioni senza dati sottomano, soprattutto in ottica predittiva. Anche il fashion si è inchinato ai dati, creando Micro e Macro conversion che dettano i modelli di business futuri.
Big data and the new age of advertising: anche in questo caso si è parlato di Big Data in ottica di analisi predittive. Le mail non sono morte, anzi. L'attività di advertising deve essere legata al 100% al singolo user: non si può più ragionare con l'adv per le masse.
Mobile is eating the world: premio mitraglia d'ora: 67 slide in 18 minuti! Il mobile non significa mobile ma una nuova piattaforma.. non solo un'altro device! Quindi bisogna ripensare seriamente a come strutturare le nuove campagne di digital marketing!
Ho avuto poi l'opportunità di parlare con persone di Trello, Google, Facebook, Similarweb e tante, tante startup!
Questo non è un evento, è l'evento dedicato al web! Vietato mancare se vivi digital!
Ci vediamo a Lisbona 2016!